We are excited to announce version 1.0.4 of our iOS and Android apps. A big thanks to all of our users for all the valuable feedback. You have helped us make some great improvements and fix a few unwanted bugs. Your input goes a long way to making Chirp what it is today :)
Improvements in version 1.0.4:
1. We have transitioned towards being more 'follower centric' by replacing 'Add Friend' with 'Follow' in some places
2. Updated the footer menu to include Add Sighting and Leaderboard buttons
3. Updated the Chirp Birding logo
Squashed bugs in version 1.0.4:
1. Fixed bug that caused the app to crash when opening notifications on devices running iOS 13.5.1
Chirp's transition towards a 'follower centric' app
The first improvement in version 1.0.4 is an app-wide transition towards a being more 'follower centric' by replacing 'Add Friend' with 'Follow'. So, the idea is for users to follow other users they are intersted in and only add users as friends where a closer relationship exists. By taking this approach, we hope to reduce the number of friend requests coming from people a user has no relationship with. Users will still be able to add other users as friends, they will just have to do so via a user's profile screen. We will be making the same updates to our website in the near future.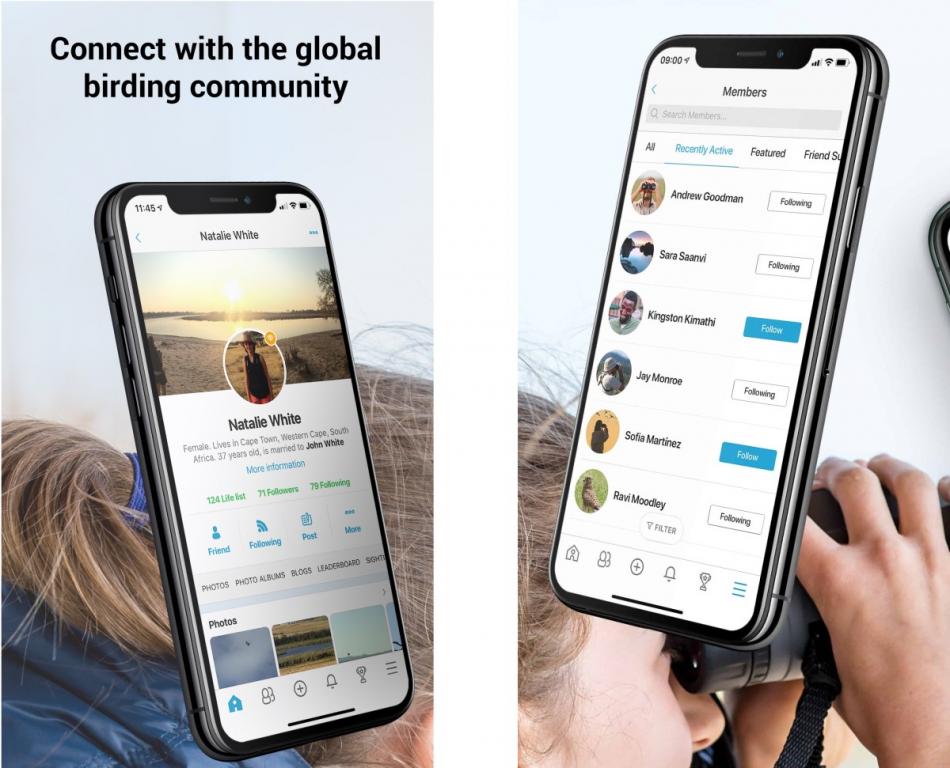 Another benefit of taking this approach is the control it gives users when sharing content. For example, if you were to see a really interesting bird and only want to share the location of the sighting with your real birding friends, then you can set the location privacy to 'Friends Only' when posting a sighting. On the other hand, if the sighting is something you are happy sharing with anyone, then you can just set location privacy to 'Everyone'. We will be making a few more updates in the future to support this distinction between friends and followers.
Showcasing Chirp's Leaderboards
Prior to version 1.0.4 of the Chirp app, a user's leaderboard could only be accessed via their profile page. In version 1.0.4 we decided to give the leaderboard the attention it deserves with its own footer menu button. Now users can simply tap on the leaderboard icon in the footer to display their leaderboard. In future updates we are going to work on including the global leaderboard so that users can browse leaderboards for regions, countries, states/provinces and birding areas around the world!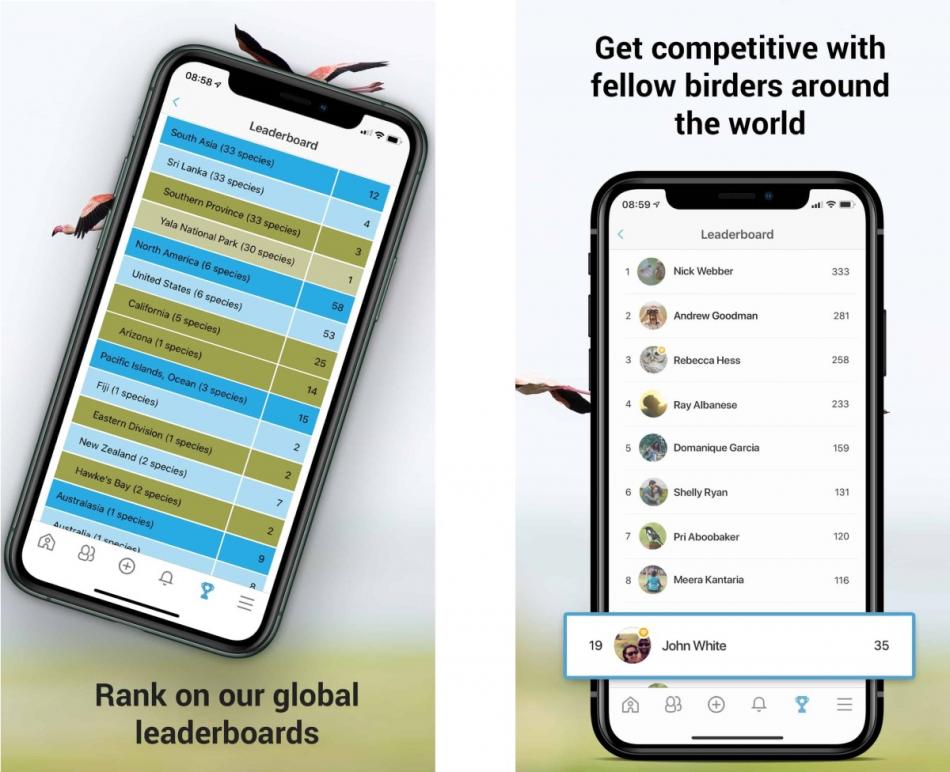 If don't yet have a lifelist on Chirp, then get started by importing your digital records or life lists via the import page on our website. If you are an eBird user, you can export your records from eBird and import them direclty into Chirp via the eBird import file tab on the import page. See this step-by-step guide to importing from eBird. You can also import your eBird records multiple times and Chirp will automatically just add the new eBird sighting records to your Chirp sighting records. If you are using another logging app, then click on the 'Chirp import file' tab, download the Chirp Excel Import Tool to transform and then upload your records to Chirp.
Send us a message if you would like us to import your records for you.
Adding Sightings in the Chirp Birding App
We also received feedback that it was not clear how to add sightings from within the app. To resolve this issue, we have added a + icon to the footer menu so that users can quickly access the add sighting functionality. We are going to be putting a lot more work into add sighting and listing functionality in the future so keep your eyes peeled for some exciting changes!
Don't have the Chirp Birding app yet? Download it for iOS and Android.
Happy birding!
Team Chirp
Featured Blog
It is always great to discover new ideas for keeping your kids busy during holiday times or weekends...