Your Chirp profile is the home of your activities and how friends can find you and follow your birding achievements. Here are a few quick tips to help you get set up in the Chirp app.
From the main menu, click on your profile name at the top. This will take you to your profile page.
Click on the three dots icon in the top right and you can start editing your profile.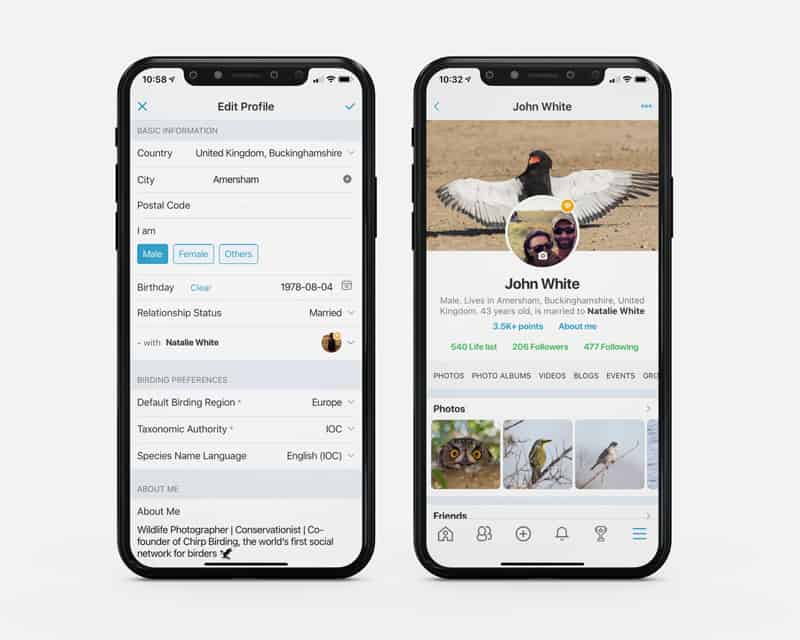 Make sure you add a photo so people can recognise you or, if you'd rather not show your face, then a picture of your favourite bird will do!
Adding your birthdate will enable us to place you on age-related leaderboards so that you can compete in the right category. We will not share your birthdate and it won't show on your profile.
When you choose your country, we automatically set your birding region, taxonomy and species common name language. You will see these in the 'Birding Preferences' section which you can update at any time.
7
November 11, 2020
0 Comment(s)