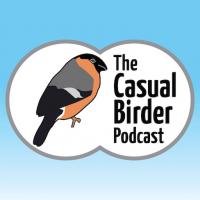 Publish Date:
February 12, 2021
Like
Description
Birding is a great pastime. It can be done with others or alone. You don't need expensive equipment, your eyes or ears are enough. And best of all, the Casual Birder can do as much or as little birding as suits them. It's perfect for fitting into our busy schedules.
Join me for recorded bird walks, interviews and information about the wild birds I see on my travels in the UK and internationally.
Listen and subscribe to the show on your favourite podcast app.